User tasks
CzechIdM offers the mechanism for working with user tasks. User tasks are mainly used in workflows that needs user decision or in general user input i.e User role change approval workflow. Tasks usually has implementers - identities that resolve the task - typically Accept or Reject.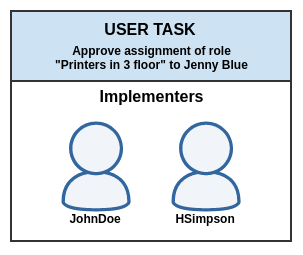 Notifications about tasks
When a user task is created, the implementer is usually notified about his new task by email notification. Email also has URL that brings the user instantly to CzechIdM task detail, so they can easily resolve it.
Read more
Admin tutorials